WHAT IS GOOGLE CARDBOARD HOW DOES GOOGLE CARDBOARD VR WORK?
POP! CARDBOARD + Smartphone = Virtual Reality Glasses
What is Google Cardboard? How does it work? What are the NFC chip lenses and magnets for? What direction do the lenses have to be in? What apps are available? What movies? There are answers to all of these questions here. You will learn everything about Google Cardboard in this Google Cardboard FAQ. Feel free to contact us if you have any further questions. Our team will be glad to help you.
Originally made famous by Google and first presented at the 2014 I/O Developer Conference, Google Cardboard is synonymous with virtual reality glasses using a smartphone. Cardboard ensures cohesion, comfort and light sealing, and is now fully compatible with Google Android & Apple iOS, and is suitable for people who wear eyeglasses.
You use your own smartphone as a display and sensor. You insert or push it into the Cardboard, and it generates the virtual reality. The sensors (gyroscope) simultaneously detect head movements and translate them into the virtual world.
If you look up, the image follows upward, and if you look to the left, the image follows to the left, etc. This creates the illusion of being in the middle of things (immersion). Google Cardboard is also called 360° glasses because you can turn in all directions.
You simply hold Cardboard in front of your eyes. The lenses act like a magnifying glass, magnifying the image so that almost the entire field of view (field of view) is filled out. A slightly mutually offset image is shown on the display for both eyes, which conveys the spatial impression (3D).
The principle is always the same, and thus many versions of the basic Google Cardboard idea have been developed since 2014. However, there are big differences between the various glasses, and in many respects the devil is in the details. You can find out what makes our POP! CARDBOARD so special and a description of improvements to Google Cardboard V1 & V2 in our comparison and in the QUICK FAQ below.

Click icon
EXPERIENCE THE POSSIBILITIES
A short selection of Android & iOS apps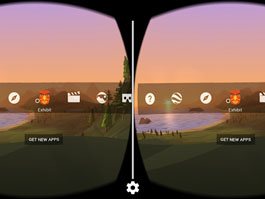 Google Cardboard
Your starting point for your tour through the virtual reality.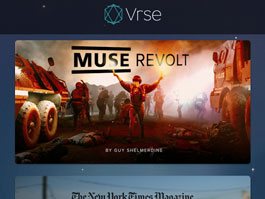 VRSE
The best 360° / 3D videos in one app. We recommend: "Take Flight"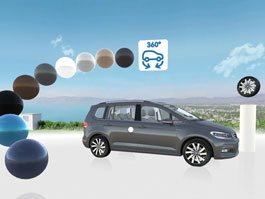 Volkswagen VR
Configure your car and learn more about the interior and accessories.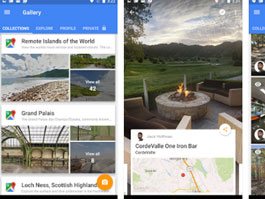 Google Street View
Streets, but also entire museums. Try: "Miniaturwunderland Hamburg"