BUY GOOGLE CARDBOARD SHOP
BUY VR VIEWER SHOP
THE FASTEST VR VIEWER IN THE WORLD
Don't buy any VR viewer, buy the best!
VIRTUAL REALITY MADE FROM CARDBOARD
3rd generation of POP! CARDBOARD developed together with our customers
B2C_Details webp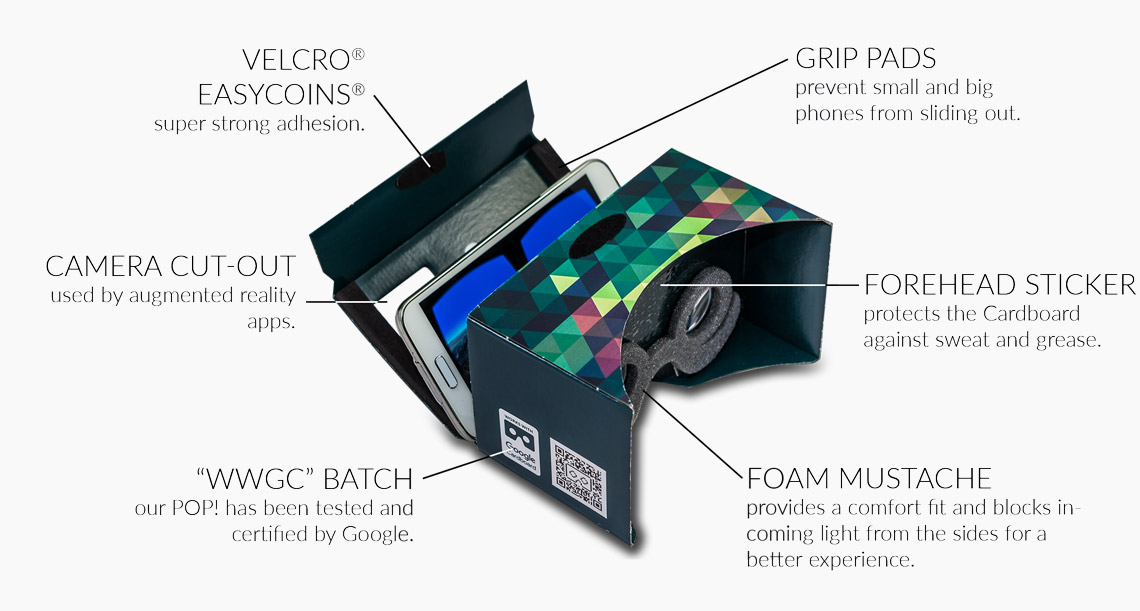 Proved to be best in class
"Impressive, what you can get with your Smartphone and POP! CARDBOARD."
- techstage.de
"It was a joy to test out MR.CARDBOARD's solution for Google Cardboard. I loved how simple and refined the product is."
- androidguys.com
"POP! Cardboard works better than the original."
- c't magazin
"A very well thought through mounting system that beats any Google Cardboard mount and containing a few extras"
- vr-iphone.com
"Intensive: Comfort fit and sharp lenses."
- Areamobile.de
"5 star rating."
- Android Magazin
"Assembled in seconds. Feels very valuable if consider it is only made from cardboard."
- GoogleWatchBlog.de
"The functionality of the POP! CARDBOARD is stunningly simple and impressiv!"
- Samsung Blog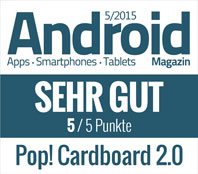 GOOGLE CARDBOARD IS AMAZING
Simple idea, great experience
Real 3D in your hands
Turn your Android or iOS mobile phone together with Google Cardboard in your entry ticket to the virtual reality 3D world. Start an app or video, put your mobile into the Google Cardboard, hold it in front of your eyes and look through the two lenses of the Google Cardboard. For each eye a slightly different picture is shown on your phone's display. This is how 3D is created directly in your hand.
Look around – be part of it
Show your Google Cardboard where you want to go! The accelerometer in your smartphone measures your head movements and transfers them into the virtual world. If you look up, the image on your display will follow, if look to the left, the image will follow to left, etc. Become part of the virtual reality world.
Google Cardboard is for everybody
Google Cardboard makes no difference. Use it with Google's Android and Apple's iOS. In the iOS App Store or Google Play Store you will find lots of compatible apps. And best of all, it is also suitable for spectacle wearers.